Not feeling the joy? The Holiday Blues could be why.
65% say they are affected by the holiday blues & 24% say the holiday blues affect them a lot.
Many of us are affected by the holiday blues. The holidays are a season associated with extra stress, unrealistic expectations and even memories from the past that can cause depression and anxiety during one of the most festive times of the year.
The key is to remember that it is short-term. Try to take things day by day or hour by hour. Here are some more tips to getting through the season:
Stick to normal routines as much as possible. Try not to skip meals to save up space for a big holiday feast. Often times this will lead to overeating.
Name your strategy to avoid overeating ahead of time and stick to it. Smaller plates, more vegetables, eating slow, or waiting to go for seconds until 10 minutes pass are all effective strategies.
Get moving – even if it is a short walk outdoors or try playing games like basketball, hide and seek or go for a family swim.
Get outside and walk to soak up the sunshine and help to relieve symptoms of Seasonal Affective Disorder.
Take time for yourself, but do not isolate yourself. Spend time with those around you who are supportive and caring.
Make a to-do list to keep things simple and focused.
Drop trying to be perfect. Set reasonable expectations and goals for holiday activities such as shopping, cooking, and entertaining.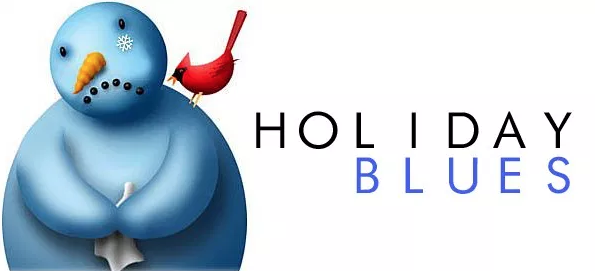 Set a budget for holiday activities. Don't overextend yourself financially.
Actively work to find ways to relax like yoga, listening to music, or reading.
Take a whiff of citrus. Certain citrus fragrances boost feelings of well-being and alleviate stress.
Laugh, it reduces stress, burns calories and helps immune functioning.
Think positive and remember to cherish time with family and friends.